Old Porvoo - An Amazing Summertown Just One Hour from Helsinki
By Finnoy Travel
Updated: 05/21/20 | September 16, 2017
A Day Trip to Old Porvoo, the Second Oldest City in Finland
Almost all European capitals share the same common thing-they have their own beautiful old towns serving as main attraction in each city. However when travelling in Finland, you would notice that Helsinki is one among the few exceptions. The Finnish city capital located in Southern Finland is not a disappointment though since an medieval town is situated in beautiful Old Porvoo, another southern city in Finland and a neighboring city of Helsinki which offers a truly unique adventure. This city is just 50 km away from Helsinki and is easily accessible by boats operating between May and September, buses leaving from Helsinki Central Bus Station every 15-20 minutes, and going to Old Porvoo by car is also another option.
We went there during this summer by bus for almost an hour trip from Kamppi bus station in Helsinki. Along the journey we have enjoyed the beautiful greenish landscapes of the countryside. And immediately upon arriving to this second oldest city in Finland (after Turku), the welcoming sceneries are just wonderful and amazing - an old town with wooden old architecture and attractively colored walls. You will appreciate the fascinating view as the town of Porvoo is situated in the river delta. The long stretch of Porvoonjoki (Porvoo River) adds up to the town's very natural beauty.
Things to Do and See in Old Porvoo
Strolling at the Old town
We strongly recommend to wear comfortable foot wears as the streets are made of cobblestones. For the same reason, parents shall want to leave the baby strollers at home for easier mobility. The street is full of antique shops and handicrafts by locals that you will surely enjoy visiting them. Most of the shops though are open only during summertime.
Having Coffee at Cute Cafeterias
It is so perfect to have coffee or even lunch on one of the beautifully architectured small, local cafes and old restaurants along the street. At the same time, you would enjoy your sip of coffee while your eyes too are fed with the scenic view of colourful and eloquent building of this charming old town.
Walking up to Iso Linnanmäki
We were so lucky during our visit for it was perfect, sunny day with blue skies. We climb up the hill called Iso Linnanmäki that made our experience much better. The pathways going up are quite sloppy. So again, have a comfortable footwear. There are clear signs there that it is not accessible by wheelchair for this reason too. Despite it was too hot climbing up on a sunny afternoon, the fresh air from the tall trees surrounding the hill are just relaxing. There are few benches on the area where you could take rest. Finally from the top you will enjoy a stunning view of this tiny yet fantastic historic village. We have noticed some locals enjoying picnic on the very peaceful area at the top of the hill. Be forewarned camping is not allowed there.
Visiting Porvoo Cathedral
From the hill walk down to visit the Porvoo Cathedral. Porvoo Cathedral is one of the city's oldest and well-known structure. It has been built at the turn of 14th century and has remarkable history. The church has been burnt many times but after renovations for two years since its last devastation in 2006, it has been reopened to the public in 2008.
Enjoying a Walk Along the Porvoo River
This is definitely a must when visiting Old Porvoo not to miss the picturesque postcard views. The colorful wooden houses next to the river with the white church, Porvoo Cathedral in the background makes up the landscape. The yellow flowers and tall green plants along the river creates natural beauty. Indeed, the place is just full of character.
Small cafes and restaurant boats are present in the area where you could enjoy a glass of drink or meal by the river.
Kayaking and Canoeing on the Porvoo River
This is a popular summer pastime among locals on the Porvoo River and its nearby islands. The stream is gentle so it is suitable for beginners, but don't venture out into the sea for your own safety if you are an absolute beginner.
Finally: Visit Old Porvoo Railway Station
Don't miss to see the Old Porvoo Railway station. It is situated opposite the Porvoo Old Town and on the other side of Porvoo River. It is quite hidden that require tourists a bit more effort to go farther than the red houses.
Definitely we fell in love with the place. By the way due to its picturesque city center of wooden houses, Old Porvoo is a proposed UNESCO World Heritage. So why not come and see one among this most popular day trip from Helsinki. We are guarantying you to fell in love too with this mesmerizing town of Old Porvoo. You would easily see almost all corners of the town in 3-4 hours. Staying overnight is even a better plan to fully experience and completely see this Finnish beautiful city of Porvoo. There is also another nice neighbour city of Helsinki, called Vantaa, that is worth the seeing if you have plenty of time.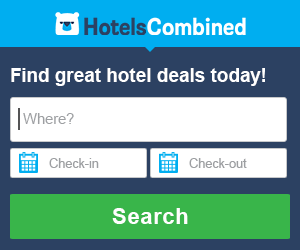 Read Also
If you found this information interesting or useful, please remember to SHARE the article with your family and friends!
Plan Your Trip Wisely
Explore Local Sights...
Vacations can also be near your home. Book tickets to high-quality tours and events on GetYourGuide.
Save on Hotels...
Compare hotel prices easily on HotelsCombined or check the great deals of booking.com which also has flexible booking terms for many hotels.
Relax already at airports...
Start your journey pleasantly! Treat yourself at an airport lounge by buying an inexpensive single entry from Lounge Pass or a full year membership from Priority Pass.